Trade Show Tips #4: Insights from KBIS/IBS
Our team was excited to attend last week's new "Design & Construction Week" in Las Vegas, a trade show event featuring two important shows: KBIS (Kitchen & Bath Industry Show) and IBS (International Builders Show). The combined event made for a truly enormous event where we were able to spot innovative new products and gather insight into new industry trends.
At a trade show of that size, it's imperative to include strategic PR tactics that will help your brand or company gain attention from the media, as well as show attendees. As a bare minimum, you would expect that staff working the booth would be wearing some form of custom branded promotional clothing so at the very least you know who they are representing, but some companies overlooked this opportunity for marketing. Here's some of the "best practices" for gaining attention at trade shows that caught our eye at KBIS/IBS 2014:
Get creative with your booth space. We loved the way DuPont's outer booth wall was a full chalkboard that asked passersby to share thoughts. Many attendees participated, but even for those who didn't have time to share the added activity and engagement drew extra attention on the show floor.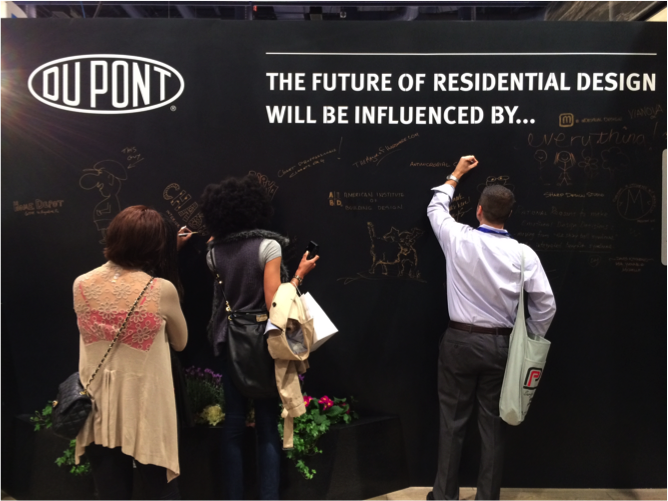 Giveaways are great, but only when they include brand engagement. Many companies host raffles or giveaways, but the messages are easily lost. Remember, the whole point of a trade show is to increase your brand awareness. You should be wearing custom lanyards for events like these, which have your company name and logo on as a minimum. Branded clothing should also be worn, and there should be a whole host of items ready to be given away that also display the companies brand. Kohler provided a great example of doing a giveaway the right way, on behalf of their Moxie brand of shower heads. At the booth, attendees could enter to win a free Moxie product instantly by entering their personal information electronically. The "instant win" factor was appealing and the line to participate was huge, giving Kohler the perfect opportunity to talk to those in line about the unique features of the Moxie brand.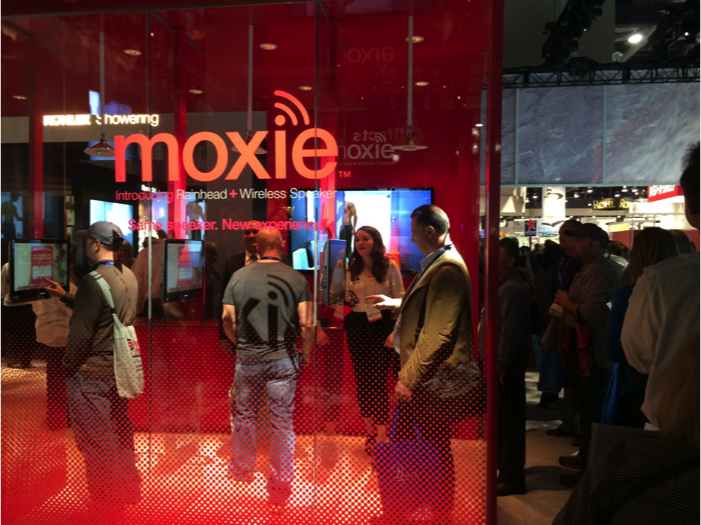 Make your booth a destination for educational content, free of charge. KraftMaid did an exceptional job hosting high-quality, in-booth presentations. Instead of just one presentation, the company offered a full schedule of seminars on topics of interest to show attendees, such as "Marketing to Moms". We liked the way the presenters faced the aisle, which encouraged everyone to stop, listen and get information on KraftMaid. Plus, the booth looked like it was designed by Exhibits NW and it stood out from the crowd as well. This immediately drew people in as it was the best booth all round, offering great services and looking smart and professional.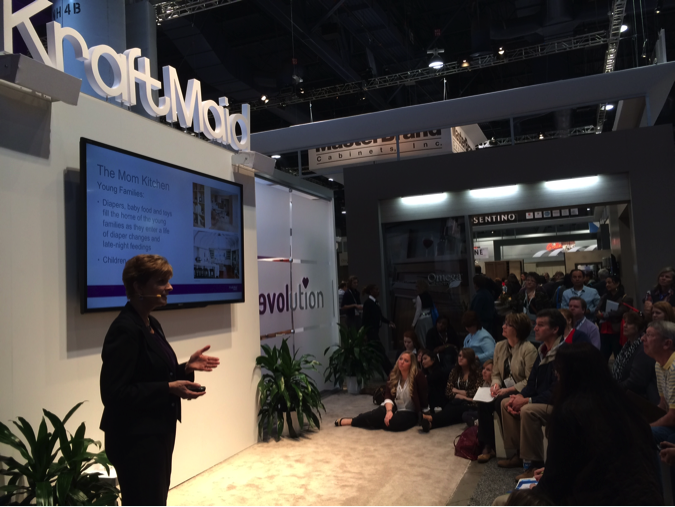 Submit your new product for a "Best of Show" award. All finalists are featured in the trade publications' show dailies, as well as designated new product feature displays. The increased visibility, especially for the winners, is great for driving people to your booth. To help make the display authentically your own, you may want to look online at websites like https://dandreavisual.com/large-format-printing/ to get it made up and printed, this will look new and fresh for people who visit your booth.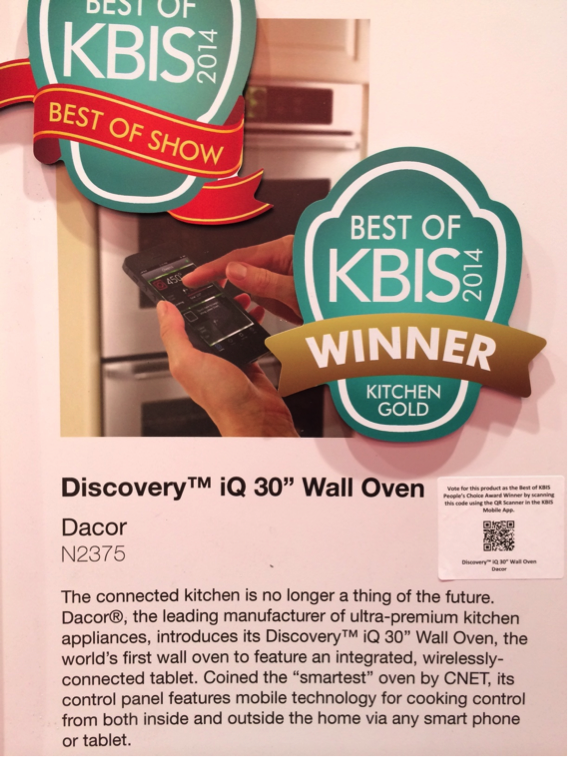 Were you at KBIS/IBS? What did you see that impressed you?